Do you have a lot of radishes in your garden and don't know what to do with them? Tired of salads and want to try something different? Prepare this radish spread that is slightly spicy but tastes extremely good.
I know, I know… you can buy anything in the store these days. Why make this spread at home when you can buy it too? if not this one, then a similar one? Quite simply, it's homemade, you know what's in it, healthy and, above all, quick to prepare.
You can prepare the radish spread in just a few minutes. Mix cream cheese with butter, add radishes and mozzarella and you're done. How much time did it take you to do this? 10 mins? maybe even less…
Fresh bread with this delicious spread? it's creamy, flavorful and you can smell the freshness… just incredibly delicious…
It tastes best on fresh, soft bread, but you can also use toast
Don't forget the grated horseradish, it gives this spread a WOW effect
And finally the chives, the mild onion flavor goes perfectly with this spread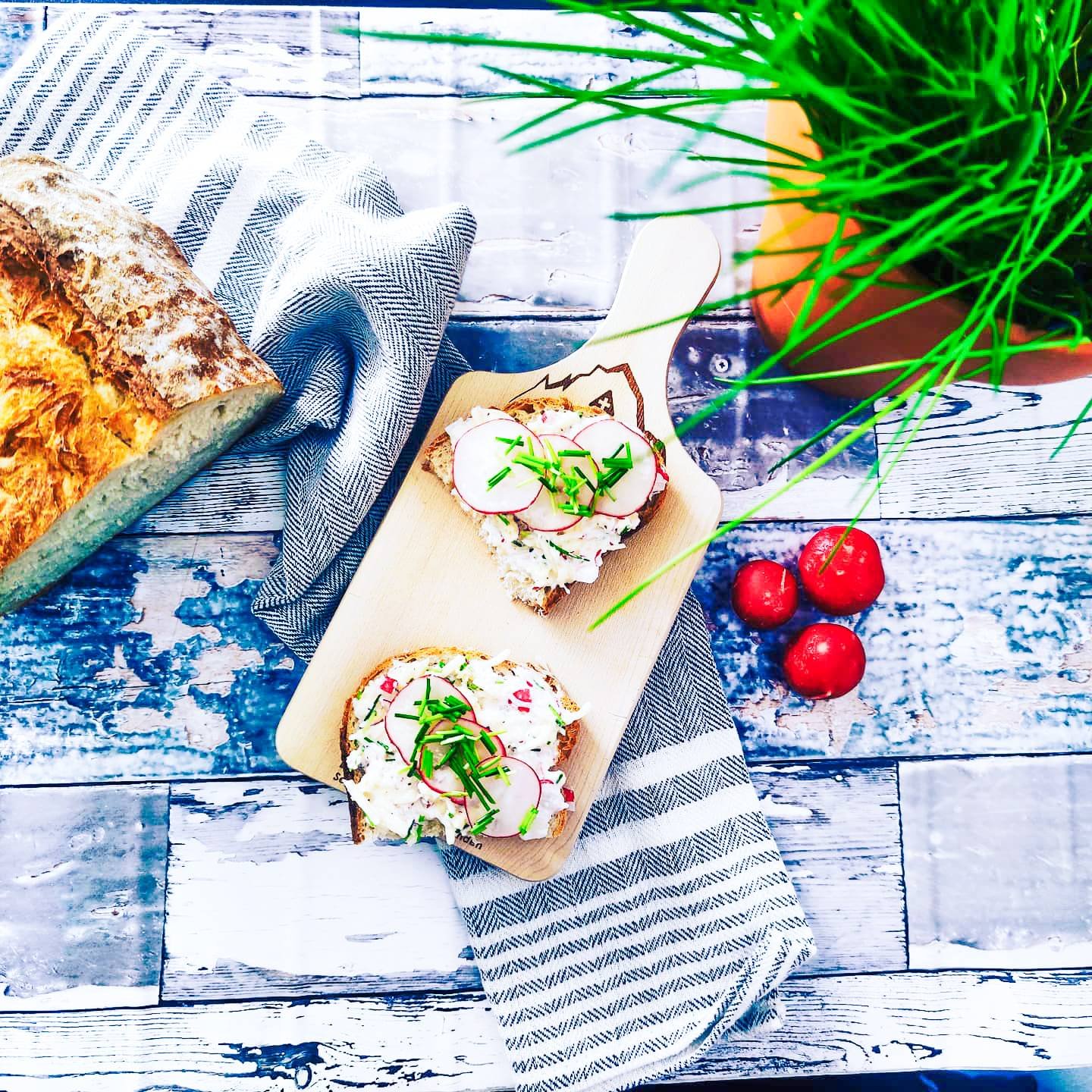 Radish Spread with Horseradish
A mildly spicy radish spread is just perfect for these spring days
Ingredients:
150

g

Radishes

100

g

Butter

100

g

Cream Cheese

30

g

grated Mozzarella Cheese

Chives

grated Horseradish

Salt, black Pepper
Instructions:
Mix together the butter and cream cheese. Add the grated mozzarella cheese to the mixture.

Also add the radishes, but without the juice.

Grate some fresh horseradish and add to the mixture.

Finely chop the chives and add to the mixture.

Season with salt and black pepper and spread on fresh bread.